Home » Wedding Style » DIY Engagement Ring Holder Dish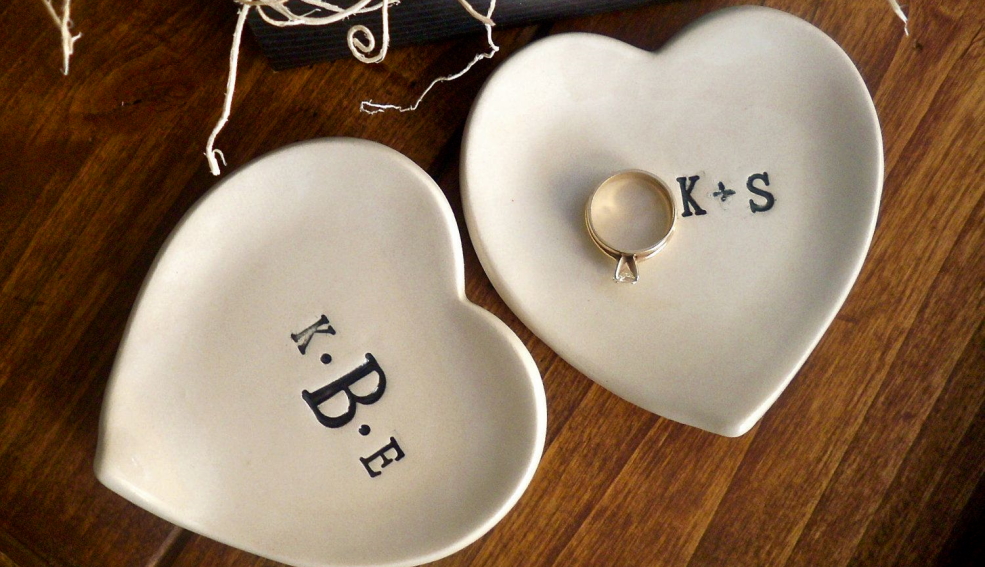 DIY engagement ring holder dishes are very much in demand right now. It is even fun to do at your own or someone dear and nears engagement. Moreover, it is a great way to use all the scrap or unused stationary or cloths and ribbons you have at home. And we all like saving a little money, don't we!!
DIY wedding ring bearer bowls are the main thing in any engagement ring holder dish. It is a fun little artistic way to present the rings to the bride and the groom. And people always appreciate such gestures and art overall. It is also a great way to gain some praise and show your skills.
Although creativity has no boundaries, here are some ring holder ideas: –
Cardboard
You can easily make a ring holder box using cardboard. It's not necessary that you have to go and buy the cardboard. You can use any pizza boxes or shoe boxes lying at your house. Just cover them up with some leftover piece of cloth or a colored paper you might have. You can also put ribbons or beads and pearls over it to make it look more impressive.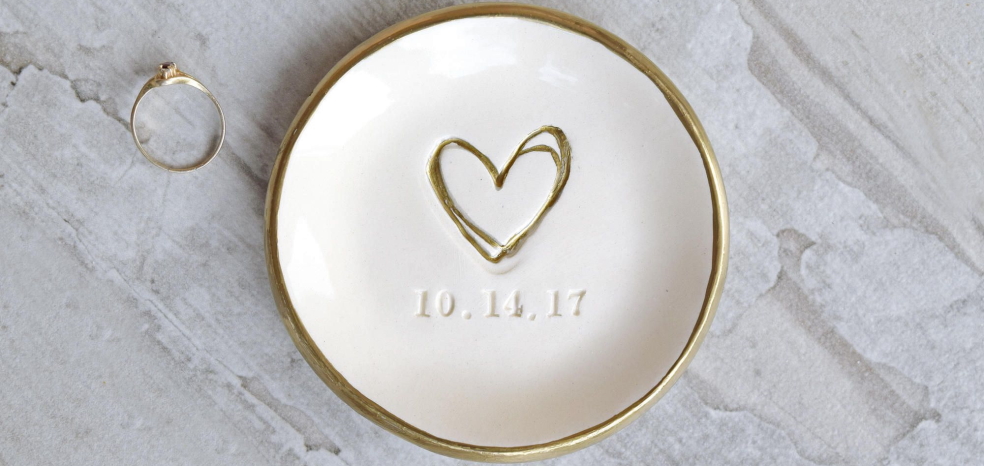 Thermocol
Thermocol holders are also relatively easy to make. Just cut out two circles or squares or any complimenting shape you like and cover them up with a piece of cloth or colored paper. You can also use beautiful contrasting color lace or net cloth over it and then just slit it a little from the ring's center.
Wine glasses
You must have been astonished when I say that you can use wine glasses as ring holders. Well, you do that. Take baby-size wine glasses, fill them with some glowing lights or beads chain, and stick them upside down on your plate. Suppose you want you to directly place the ring boxes on the bottom of the glasses or put a thick paper on the bottom edges as a border and fill it with a trim fit of hay. Of course, you can always replace things with whatever you have.
Plastic cups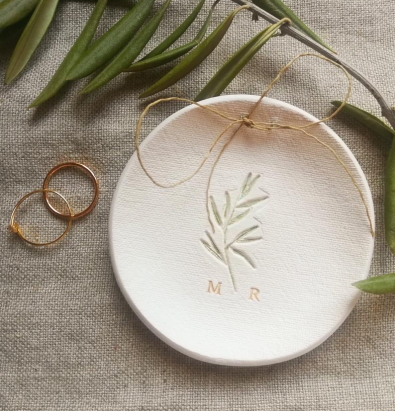 You can also use any leftover plastic or disposable cups. Make sure the size of the cups is appropriate according to your plate and decorations. Just stick the cups upside down on the scale and cover them and decorate them a little with flowers or beads or ribbons or lace, just anything you have. Then make a small slit in the center for the ring, and there you go!!
Thick paper sheets
You can make boxes using thick paper sheets like ivory sheets. Choose any color you like or in contrast with the base color. If you want, you can decorate it a bit using glitter or beads or whatever you have. Then fill it up with thermocol or two rolls of cloth kept together and insert the ring in between them. This looks awesome.
DIY Flowers
You can make some DIY roses using any small pieces of paper available. Just assemble the petals individually or roll cones one over another to make a rose. Adjust the size according to your plate and other decorations, and then stick them on your plate. Insert the ring in the center of the roses. This looks very beautiful and doesn't forget to play with colors.