Home » Wedding Style » Floral Wedding Gowns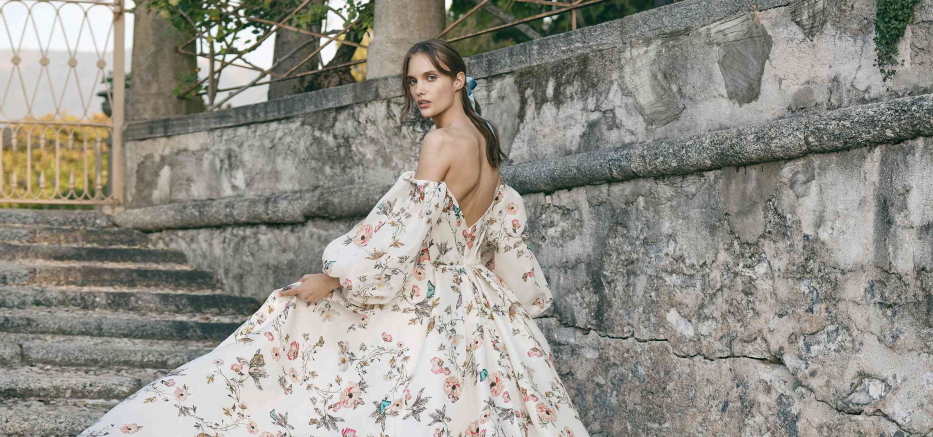 Choosing the right dress for your wedding is one of the hardest things for a bride. But no need to worry because you will find many trends for wedding dresses. Floral wedding gowns are one of the popular trends among brides. It will set up a romantic mood, and it looks gorgeous. If the bride needs more feminine characters in her dress, she should go for a floral wedding gown.
Floral wedding gowns will make your feminine character enhance, and it is one of the fashionable choices for the bride. If the bride is more stylish, then this trend will be significant for her. With this floral trend, the bride can create a fashion statement.
Attractive Floral Wedding Dresses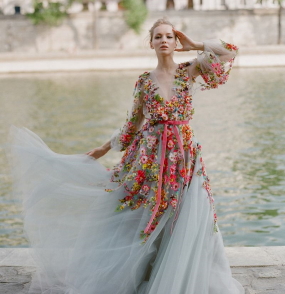 Following are some floral applique wedding dresses that will give you a great and beautiful look –
Beautiful in blush –
This is a simple wedding dress for a bride. You have to buy a plain and straightforward dress and make it attractive by adding floral prints. You have to color yourself with watercolor, which will add a personal touch to your wedding dress.
The flowers will make you feel beautiful and pretty. You can also click your pictures in the sun rays to give your dress a nice shine in photographs.
Sweet rose –
By adding the rose floral prints to your dress makes you feel more beautiful. This is one of the simple dresses, but it will add a nice texture to your wedding. With this dress, you have to avoid more accessories because adding accessories will create a detailed look. You can use different colors for your dress like pink or red.
Ombre effect –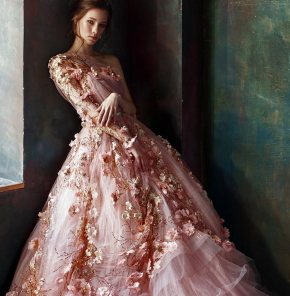 This is one of the different wedding dresses for brides. This dress is less girly, but it will look great and beautiful. In this dress, you will find an ombre effect with the flowers and different colors around the waist. All the remaining dress is plain, but it will look beautiful in the combination of ombre effect.
Vintage roses –
If you are in love with the vintage themes of the wedding, you should consider this dress to be your floral wedding dress. It will give a nice texture to your vintage wedding theme. It is available in different variants like vintage roses or big roses in light shades like lavender or pink in this dress. You can also add accessories to enhance the beauty of the dress. This floral dress looks great in the blue floral print, giving you a vintage and different look.