Home » Wedding Style » Nail Colors For Brides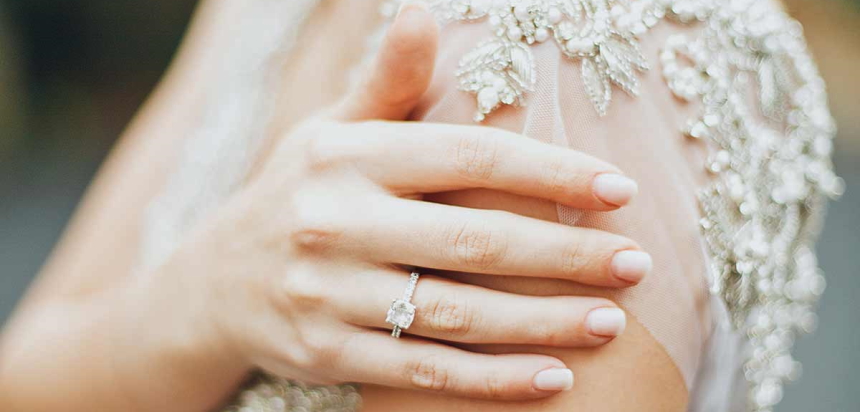 Applying nail polish on the nails is not so simple as it seems to be. There are many different types and styles of nail colors that people can use in their daily lives. Also, some unique nail colors are available to give a great impression to the nails of women.
The various nail colors for brides available nowadays have an accurate match with the lehenga or other attires of women. Also, if women visit salons for the nail coloring process, they can get an appropriate color combination. This combination is according to the whole attire and makeup of people.
Different Nail Colors for Brides:-
There are many different wedding nail colors that brides can apply to their nails to look classy. These nail colors have their importance in the bridal look of people.
Some unique nail colors of brides that will make them look attractive can be listed as follows-
The french ombre nail art is a combination of french manicure along with ombre nail art. The nail art is done only on the ring finger, and the other fingers are colored with negligibly light pink color.
Jinsoon Dolly Pink Nails:
Pink is always a stunning color. When it is combined with a vintage look, it can bring enthusiasm & energy to the wedding. People will stare at your nails & look when women adopt this nail polish styling. Therefore, this nail polish will create a perfect impression of the bride on everyone at the wedding for sure.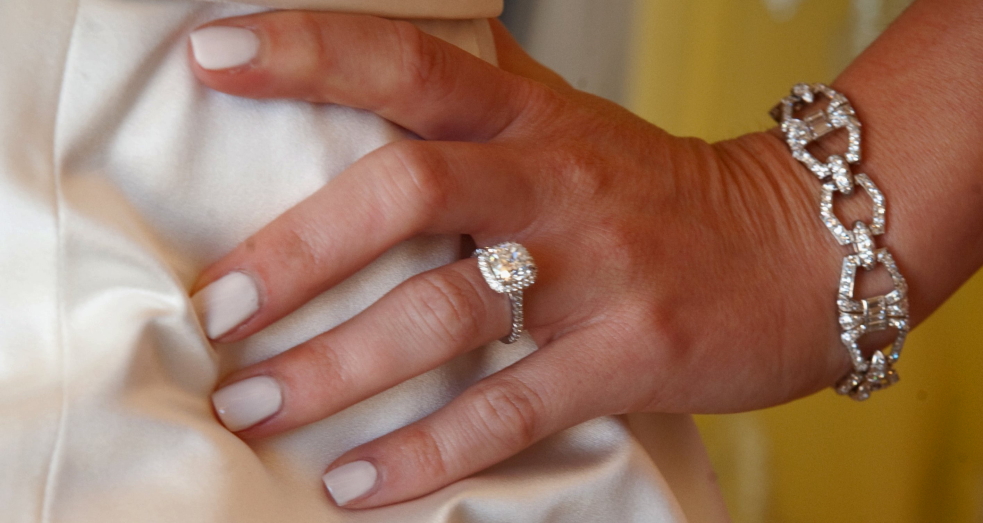 This nail art contains a light nail polish on all the nails. The nail polish is of pink color, and the middle fingers have 'lo' and 've' coated on them. The words are written in golden color, and it also has a shining impression.
This combination looks very classy on the bride's nails & brings a feeling of awesomeness to her for sure.
This nail polish suits perfectly on red lehenga or any other red-colored bridal attire. Women can make any bridal look on this nail polish. Also, this nail polish does not look very dark or abrupt and suits the nails in both shiny and matte form.
These were some of the unique styles of nail polish to wear on wedding day.